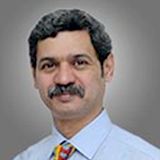 Sanjay A Pai
(
[email protected]
)
Dr Sanjay Pai is a surgical pathologist in a private hospital in Bangalore. He did his MBBS from Grant Medical College, Mumbai (then Bombay) and his MD in pathology from Tata Memorial Hospital, Mumbai. He has a postgraduate diploma in Medical Law and Ethics from the National Law School of India University, Bangalore.
He has been on the editorial board and a working editor of the Indian Journal of Medical Ethics from 1996 (including as acting editor in 2005). He has also been on the working committee of The National Medical Journal of India from 2000.
Dr Pai is a member of the IRB of two ICMR organisations (National Centre for Disease Informatics and Research, Bangalore (2016 onwards) and Regional Occupational Health Centre, Bangalore (since July 2009) and Karunashraya cancer hospice (since 2010).
He is chairman of the Institute of Ayurveda and Integrative Medicine, Bangalore (since 2012), the Hindustan Unilever Independent Ethics Committee ( 2012- ) and the NU Trust Hospital, Bangalore (member, 2007-2013, chairman, since 2014) .He also serves on the scientific committee of the Bangalore Baptist Hospital (since2013) and was chairman, IRB, Al-Ameen College of Pharmacy, Bangalore (2006-2014).
In the past, he has served as member of the IRBs of the Manipal Hospital, Bangalore (2004 to 2008) and the Columbia Asia Referral Hospital, Bangalore (2010-2016).