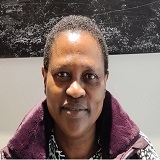 Eunice Kamaraa ([email protected])
Eunice Kamaara, a professor of African Christian Ethics at Moi University, Eldoret, Kenya, is an ethicist with over thirty-year experience in holistic health development participatory research and practice.
She has expertise in mainstreaming Gender & Diversity for Justice and Inclusivity and is passionate about translating research findings into practical development through policy influence and community engagement.
She has more than 100 publications. She co-directs the African Character Initiation Programme, a community based and community participatory organization on mentorship of adolescents for health and values, recognized by the World Health Organization among the Top 30 2019 Africa Health Innovations http://innov.afro.who.int/innovators/professor-eunice-kamaara-25.