Managing Committee, Forum for Medical Ethics Society (FMES)

Amita Pitre ([email protected])
Amita Pitre has a Master's in Public Health and is currently working towards her Ph.D. in Women's Studies at the Tata Institute of Social Sciences in Mumbai, India. She has worked for nearly 15 years in the development sector, mostly on issues of gender and health. Her research looks at how systemic gender, class, and caste discrimination operate within society and is directed at making recommendations for policy change. Her current project will look at judgments and trial court data in rape cases in order to understand how medical evidence is used in the adjudication of cases. She is also interested in looking at how women's bodies are constructed in the process of the trial and how meaning is made of medical evidence.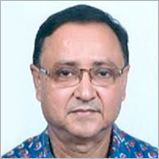 Barun Mukhopadhyay ([email protected])
Dr Barun Mukhopadhyay is currently a professor attached to the biological anthropology unit, Indian Statistical institute, Kolkata. He earned his Ph D degree in anthropology from the University of Calcutta. He remained engaged in research on demographic aspects and sociocultural determinants of health and healthcare of the tribal populations of Sikkim-Darjeeling Himalaya since 1980s. His other major areas of research interest are: the biocultural dimensions of ageing, ethno-biology, and bioethics. He has conducted several research projects on these topics and has several publications in international and national journals including edited volumes. He has been regularly presenting his research findings at international and national conferences in anthropology and other related disciplines. He is engaged in various ways in matters of post-graduate education in anthropology. He currently serves as one of the associate editors of the Journal of the Indian Anthropological Society, and as one of the consulting editors of the journal, Collegium Antropologicum.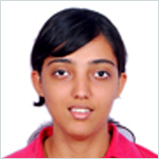 Lubna Duggal ([email protected])
Ms Lubna Duggal is assistant editor with the Economic & Political Weekly (EPW). She has been working at EPW since 2012. She is also treasurer-member of the managing committee of the Forum for Medical Ethics Society, which publishes the Indian Journal of Medical Ethics. She has studied philosophy at Sophia College, Mumbai and at the Manipal Centre for Philosophy and Humanities, Manipal University. Her interests include moral, analytic and feminist philosophy.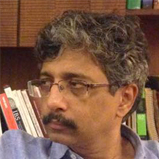 Sanjay Nagral ([email protected])
Dr Sanjay Nagral is a surgeon with specialisation in hepato-pancreatobiliary surgery and liver transplantation, who practises in Mumbai both in the public and private sector. He is a consultant surgeon and coordinator of the Department of Surgical Gastroenterology at Jaslok Hospital. He is also Head of the department of eneral surgery at the KB Bhabha Municipal General Hospital, Bandra, Mumbai.
He was involved in the first successful liver transplant programme in Western India. He is also involved in postgraduate training as a guide for Surgical Gastroenterology and General Surgery training programmes. He has 80 publications in peer reviewed medical journals to his credit.
He is the joint secretary of the Zonal Transplant Coordination Committee based in Mumbai, which regulates cadaveric transplant activity in Mumbai and the chairperson of its liver committee.
He is the publisher and a member of the editorial board of the Indian Journal of Medical Ethics and chairperson of the Forum for Medical Ethics. He is also involved with the Jan Swasthya Abhiyan, which is the Indian circle of the worldwide Peoples' Health Movement.
Dr Nagral regularly writes on issues related to public health, medical ethics and organ transplantation. He has contributed to various publications including the Times of India, Hindustan Times, Mumbai Mirror, Economic & Political Weekly, Rediff.com, National Medical Journal of India, the British Medical Journal, scroll.in and thewire.in.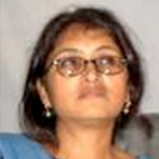 Shamim Meghani Modi ([email protected])
Ms Shamim Modi has received formal training in psychology from the Jesus and Mary College, New Delhi and completed her post graduation in clinical psychology from Lady Shriram College, New Delhi. She completed her M Phil in social psychology from the Tata Institute of Social Sciences, Mumbai. Shamim also holds a degree in law from Barkatullah University, Bhopal, MP. She has worked with OXFAM (India) Trust for a short period of time in 1990, before she moved on to mobilising the tribal communities in Madhya Pradesh.
She is one of the founder members of the Shramik Adivasi Sanghatana (SAS), a tribal rights organisation engaged in empowering tribal and dalit communities in seeking justice in cases of gross violation of their rights. SAS has been active in Betul, Harda and Khandawa Districts of Madhya Pradesh for the past 24 years, mobilising the marginalised and vulnerable against injustice and oppression and has won a landmark case against the government of Madhya Pradesh, in cases of gross persecution of SAS activists. Shamim has filed public interest litigations (PIL) in the High Court of Jabalpur and the Supreme Court of India on various issues pertaining to adivasi rights, prisoners' rights, and labour rights, and against their oppression by the mining and timber mafia. She has been a member of the working group on empowerment of Scheduled Tribes under the 11th Five Year Plan of the central government. The initial work in the tribal district of Betul includes initiating a non-formal education programme for tribal children in interior tribal areas, with the help of the Tata Institute of Social Sciences, Mumbai. The SAS has been instrumental in highlighting the bonded labour system prevalent in Harda and Betul Districts, leading to the release and rehabilitation of bonded tribal families; and along with its political front, the Samajwadi Janparishad, has organised labourers working in the numerous saw mills in Harda district, and in the Agriculture Produce Marketing Corporation in Harda, as also railway load workers. Ms Modi has been a full- time socio-political activist for the last 24 years, before joining the Tata Institute of Social Sciences, Mumbai, in May 2009 as a full-time faculty member.
She currently chairs the Centre for Law and Society under the School of Law, Rights and Constitutional Governance at TISS. She also co-coordinates the Masters in Laws in Access to Justice Programme. She is involved in conducting trainings and workshops with staff of the Indian civil and police services on the issue of emotional intelligence for effective, efficient and sensitive functioning. She has been engaged with the Central Industrial Security Force on a long term basis to develop the counselling skills of its personnel to deal with suicides and fratricides. She has also been engaged in training educators to make pedagogical interventions to enhance the emotional competencies of the teachers/educators and developing their skills to inculcate empathy and compassion in students.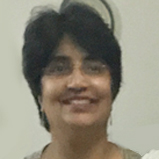 Sunita Simon Kurpad ([email protected])
Dr Sunita Simon Kurpad is Professor and former Head, Department of Psychiatry, and Professor and current Head, Department of Medical Ethics, St. John's Medical College, Bengaluru. After completing her MBBS from St John's Medical College, she did her MRC Psychiatry from Cambridge University, UK. After obtaining her DNB Psychiatry, she has been a faculty member at St John's for more than twenty years. She is actively involved in clinical work, teaching and research-teaching medical undergraduates, postgraduates across various disciplines, paramedical students and students in health administration courses at St John's. Her work on sexual and non sexual boundaries in the doctor-patient relationship with colleagues in The Bangalore Declaration Group was instrumental in getting the Medical Council of India to include this topic in the proposed revised medical undergraduate MBBS curriculum for 2013. She is
Co-chairperson of the Indian Psychiatric Society Task Force on Boundary Guidelines and involved in drafting guidelines for doctors on sexual boundaries in India.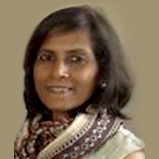 Sunita V S Bandewar ([email protected] | [email protected])
Dr Sunita Bandewar has training in Anthropology and Bioethics. She was with CEHAT – Centre for Enquiry into Health and Allied Themes, Anusandhan Trust, for 15 years. She was awarded an International Fellowship by the International Fogarty Centre, NIH, USA, to pursue a Masters in Health Sciences (Bioethics) at the Joint Centre for Bioethics, University of Toronto, Canada, in 2003-04. Her engagement with health as a field of enquiry over these past 20 years is primarily via empirical research and advocacy in the areas of women and health, global health, and bioethics. She was a senior research fellow in bioethics and global health at the University of Toronto on the initiative titled "Ethical, Social, Cultural Program in Global Health", Canada, for five years. Through this programme, she had extensive opportunities to work in the African continent and engage with the newer ethical challenges in global health. She has published a number of papers in peer reviewed journals. Amongst others, she serves on the International Ethics Review Board, Medecins Sans Frontieres, Geneva; and as Secretary on the Managing Committee, Forum for Medical Ethics Society, Mumbai, the publisher of the Indian Journal of Medical Ethics (IJME). She served on the Board of Trustees of Sama Resource Group for Women and Health, New Delhi between 2013 and 2016. Her primary engagement is her association with the IJME, as one of the working editors. She is deeply involved in organisational matters with FMES. She is affiliated to the Tata Institute of Social Sciences, and is also one of the founding trustees of Vidhayak Trust, Pune. Besides these commitments as a volunteer, she works independently as a senior research professional, a consultant and a trainer in the areas of bioethics, global health, research methodology, programme evaluation and policy analysis.